Newsletter
Nick Cave & Seán O'Hagan – Faith, Hope and Carnage (2022)
A generous and incredibly articulate conversation.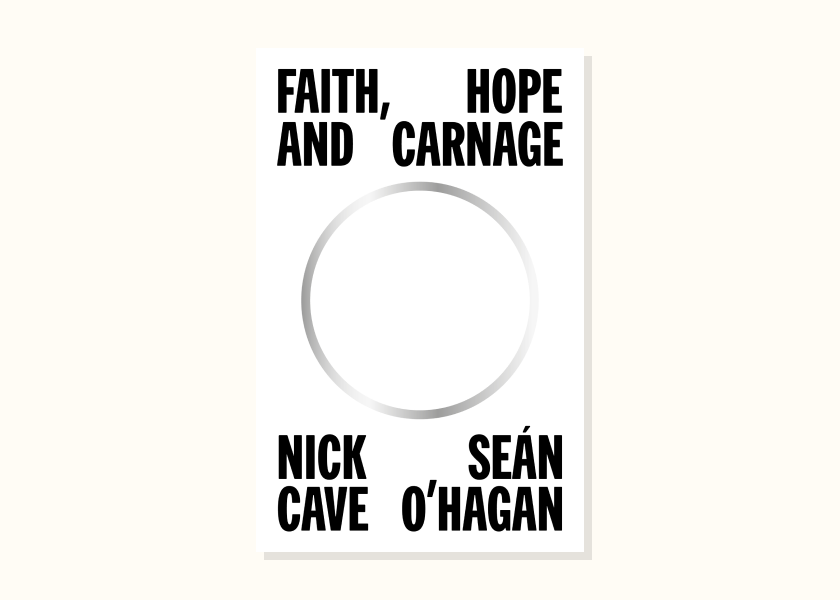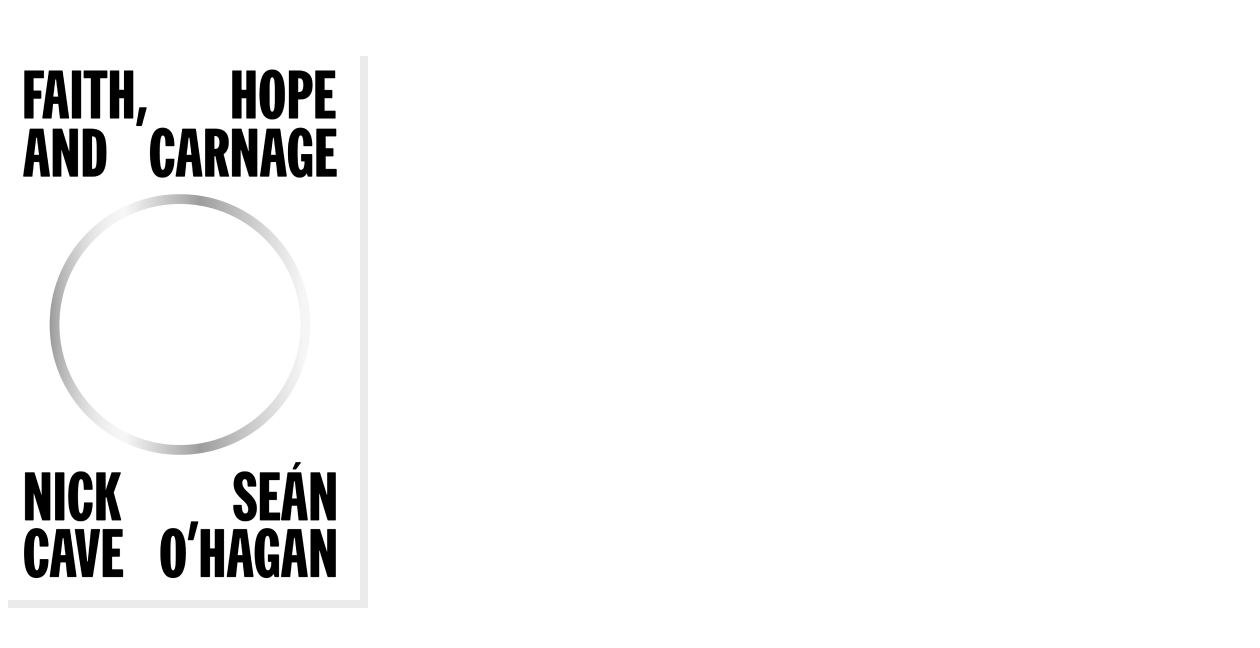 June 2023 • Non-fiction

Nick Cave's output in the last four years has been very prolific: with Warren Ellis, his leading creative companion, he's written several albums (Carnage, Ghosteen), an EP (Seven Psalms), a few soundtracks (Blonde, Dahmer, and La Panthère des nieges), and he featured on a handful of songs by others. He wrote a children's book (The Little Thing), starred in a new documentary by Andrew Dominik (This Much I Know To Be True), put out a concert film and live album with Robbie Ryan (Idiot Prayer), created a series of seventeen Staffordshire stoneware sculptures (The Devil – A Life), and answered many fans' questions through his blog (The Red Hand Files).
And yet, you don't need to know any of that, or be familiar with any of the work mentioned before, to understand and appreciate the book: Faith, Hope and Carnage.
Starting in 2020, Cave sat down with O'Hagan, an Irish journalist, for over forty hours of conversation. He hadn't given many (if any) interviews in recent years, making the 294-page book his first appearance of the sort in a long time. The book is an edited version of those conversations and—written in conversation form—provides a fascinating peek into the mind, the work, and the life of Nick Cave.
Each chapter details a different conversation they had over the phone, touching on a wide variety of topics: from the biographical (Cave's upbringing and his musical journey) to the existential (the death of his son Arthur and the role of religion in his life)—they leave no stone unturned.
What struck me is the honesty and the candour with which Cave takes us through the inner workings of his life. His accounts of the lows of his heroin addiction are agonising; the introduction of his wife Susie as his saviour reads like a revelation. Learning about how they've dealt with and accepted the death of their son is earth-shattering, yet inspiring. Death features heavily in the book, and much is said about Cave's productivity being a direct result of the grief induced by the recent passing of family and friends. The book, then, is primarily an excavation of that grief, and the despair that comes with it.
Don't get me wrong—it's not all doom and gloom: there's plenty of room for light-hearted discussion about the creative process, his close relationship with Warren Ellis, and how they go about creating the work they're known for. At times, the writing is funny, and the conversation hilarious. The book is at its best, though, when Cave reflects on topics larger than life.
Through prompts previously presented to him via The Red Hand Files, and O'Hagan's thoughtful questioning, Nick Cave provides the most generous and articulate answers that, time and again, have the power to stop you in your tracks.

(Thank you, Timo, for lending me the book.)
Faith, Hope and Carnage by Nick Cave and Sean O'Hagan
Published in 2022 by Canongate

Buy the book
---
One book recommendation, once per month.
Book #7 • June 2023
---