Newsletter
Claire Wilcox – Patch Work: A Life Amongst Clothes (2020)
An endearing collection of brief essays on the objects that made her who she is.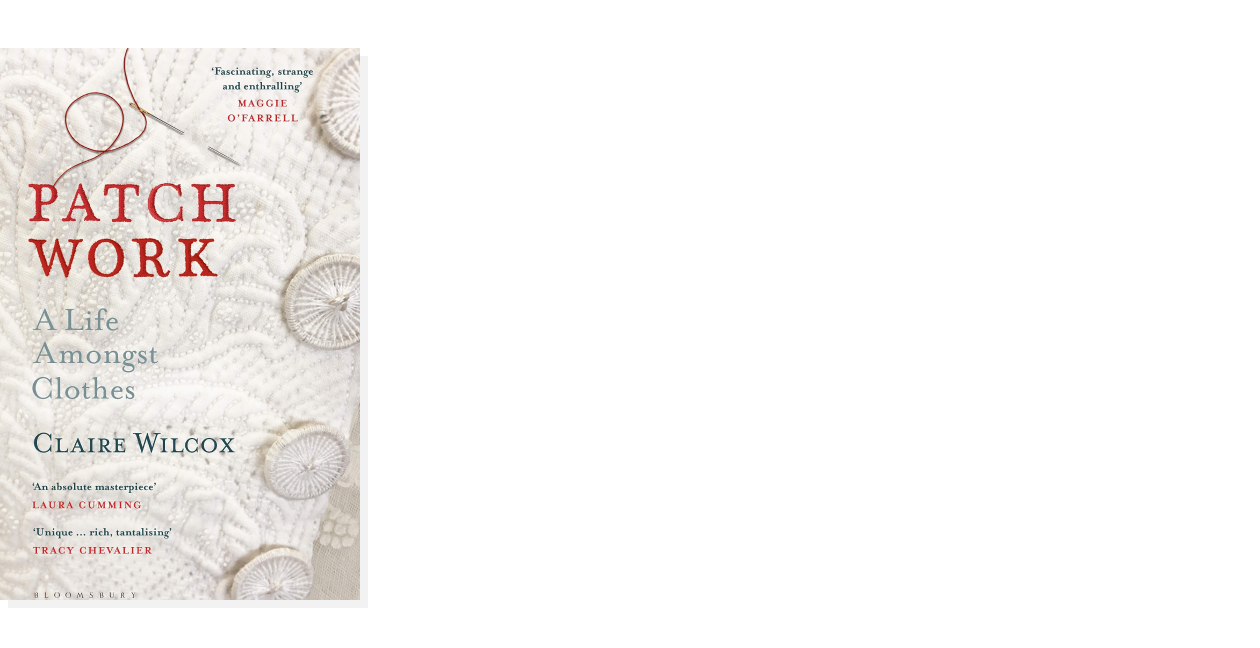 February 2023 • Non-fiction
If you're looking for a straight-forward memoir from the curator of fashion at the Victoria and Albert Museum (a position she has held since 2004), this is not that. Instead, she weaves together memories—I would say 'string', or 'piece', but 'weave' really does best describe her way of writing—and sometimes offers glimpses of her family, of her upbringing, of motherhood, before quickly moving on to the next subject, as if the most personal revelations were muttered under her breath.
Essays are brief, sometimes half a page. "Hair", "Kimono", "Silver Thread", "Flannel". Reading them feels like carefully lifting objects out of the museum's storeroom, with gloved fingers, glancing at them from every angle before putting them back and focusing on the next. Like holding a cherished piece of fabric, feeling its texture, and listening to it rustling in your hands.
No one is mentioned by name—not her husband, not her children, not the world-renowned designers she has worked with—yet the book feels more intimate than the average memoir. Claire Wilcox is a fantastic storyteller who effortlessly pulls you into her tales and, with this book, has produced a lingering, magical read that I will pick up time and again.
Patch Work: A Life Amongst Clothes by Claire Wilcox
Published by Bloomsbury in 2020

Buy the book
---
One book recommendation, once per month.
Book #3 • February 2023
---